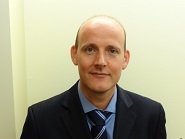 We provide an inspirational, secure and safe foundation that enables our children to become confident, aspirational and valued members of society who make an active and positive contribution to local and global communities.
Our dynamic staff and committed governors have a clear vision and shared responsibility to enthuse and inspire all children through high quality teaching. By celebrating our successes and achievements, in partnership with supportive families, children will be enthusiastic and motivated learners.
The wider community are invited to embrace our school so that we can work together to enhance our children's learning. We will encourage lifelong learning for our children and their families- to broaden their horizons and enhance their spiritual, cultural, social and moral needs.
We want to empower our children, staff and community to flourish and grow together; tackling challenges and new learning opportunities with the confidence to succeed.
Dean Morse and Frances Saunders
Co Headteachers